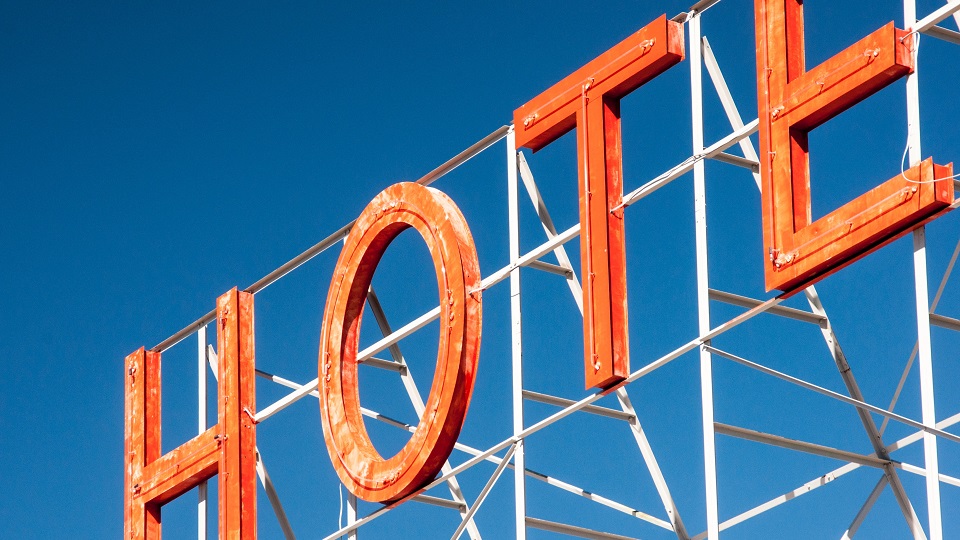 For business travelers, a good internet connection was interestingly ranked even more important than the hotel's location or the attitude of their staff. Business travelers don't want just any Wi-Fi access with their stay; they need reliable super fast Internet access to their applications and resources back at HQ, on datacenter servers or in the cloud. When hospitality companies cannot provide this amenity, they risk losing guests and considerable revenue.
Cloud and Internet-based applications like Microsoft Office 365, Google collaboration tools, Skype, Salesforce.com are a few of the applications consuming existing hotel bandwidth and creating congestion on networks. Meanwhile, all public and private cloud-based applications for hotel teams will also need to run smoothly, while IT department is trying to meet the need for guests. IT Department of the hospitality faces the challenges below:
Not enough network bandwidth

Unpredicted link outages

Expanding network capacity might not solve all issues

Increasing cost caused due to network upgrade

Inefficient use of MPLS bandwidth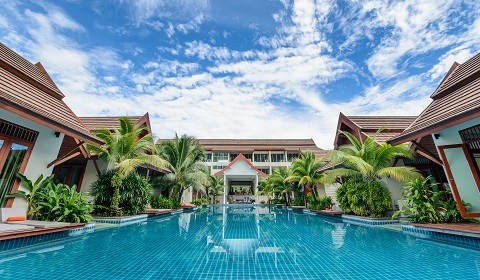 Q-Balancer is a SD-WAN solution with QoS bandwidth management, link load balancing and automatic link failover. The solution is cost-effective for hotels and able to efficiently utilize multiple Internet connections, and so as to provide fast Internet access for their guests and teams. Its QoS bandwidth management also ensures that hotelteams always have quality Internet access, improving the connectivity to maintain smooth communications with Headquarters and quality to service guests.
The increasing bandwidth and prioritizing traffic can be achieved at the same time through the deployment of Q-Balancer, and it makes hotel guests happy as well as ensures adequate bandwidth resources to critical applications for hotels. Q-Balancer gives IT department even more visibility and granular software-defined control over network traffic. By deploying Q-Balancer as a SD-WAN solution to hotel industry, WAN upgrade is done without a complete overhaul of an IT infrastructure. Q-Balancer solution provides a better user experience for hotel guests, especially for the business travelers, as the availability and reliability of Internet connectivity is being improved.
Maximum Network Availability
Q-Balancer provides business travelers a stable Internet access with its capability of seamless carrier failover, and it enables business in hospitality industry to harness all available WAN links to increase Internet speed. 
Hybrid Connectivity & Increased Availability
By simply adding low-cost broadband lines to the Q-Balancer appliance sitting on a private network, WAN resiliency and bandwidth can be increased for the site-to-site and cloud-based applications. 
Assured Performance for Business-critical Cloud Application
As more applications being moved to the cloud, the access from branch networks to the cloud can then be directed directly to public network rather than go through the data centers like before. By doing so, the cloud applications become more responsive, and the data center bandwidth efficiency is increased due to no longer having to backhaul branch office traffic via the data center to the regional hub-site firewall. 
Cost Saving
Once the Q-Balancer solution adopted, limited bandwidth of MPLS or Leased Line can be replaced by adding low-cost broadband connections. This brings you a substantial saving without compromising the quality. 
Visibility
The industry gains increased visibility into real-time application performance across links.
How we help Hospitality Industry:
SD-WAN

SD-WAN (software-defined WAN) is a specific application of software-defined networking (SDN) technology...

Site-to-site WAN Bonding

Q-Balancer increases network backhaul capacity by aggregating multiple site-to-site WAN connections...

WAN Load Balancing & Failover

WAN Load Balancing intelligently aggregates multiple Internet connections to speed up the...

QoS Bandwidth Management

prioritizes and guarantees the minimum bandwidth to critical applications, and can be set to assign lower...

WAN Optimization

Q-Balancer's WAN Optimization included data compression, data deduplication, and web cache...

Inbound Load Balancing

Inbound Load Balancing distributes traffic load on all available WAN links by allowing internal hosts to be...