Instantly Keeping Your Projects Connected
Construction sector faces a number of critical challenges in rapidly changing environment today, and is fundamentally changing the way it uses and requires network connectivity. As the need for temporary connectivity grows, construction sector might find that it is difficult sometimes to find quality Internet access for their projects. 
> Challenges
Instant deployment for Internet access

Operation in challenging locations where there is no landlines availability

Delivering WAN resiliency for remote sites

Reliable access to corporate network

Simplify WAN provisioning

Budget concern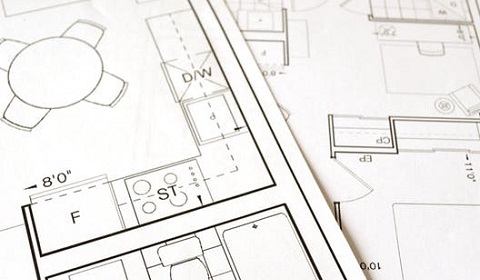 Q-Balancer provides construction sectors with a hybrid-cloud connectivity, which dynamically steers cloud applications to the Internet through the best available path, while ensuring access to the corporate network. The solution delivers unbreakable WAN connectivity to remote sites, where every device is connected to the Internet with 99.99% uptime. The hardware appliance can be connected with types of Internet connections to ensure that not only will the applications not suffer from insufficient bandwidth but the Internet access will keep on working during an Internet outage.
Once the solution is in place, the teams on sites can Internet access immediately. With the mechanism of auto-provisioning, the setup lead time is shortened for IT team to bring a site connected. Remote networks are then intelligent enough to detect network problems in real-time and automatically steer traffic away and around those issues, making Q-Balancer an ideal solution for construction sector. By deploying the solution for all sites, the teams, projects and assets will be always connected as needed without disruption.
>  Benefits and Business Outcomes
Reliable Connectivity & Increased Availability – Connect types of broadband connections and highly utilize them by distributing traffic across all paths, and therefore WAN resiliency is increased as multiple service providers can be chosen instead of single one.
Assured Performance for Critical Applications – Cloud-based applications from the remote sites will be locally directed to public cloud rather than sent through the data centers, while critical or real-time applications are still taking the path of MPLS networks.
Instant and Flexible Deployment – For temporary construction sites, wireless connections like 4G LTE or Wi-Fi can be connected to the appliance and work as primary Internet connections.
Auto-Provisioning – Automatic devices provisioning and configuration significantly reduce time and money for installation.
Security – Data will be securely delivered between remote sites and corporate networks over the Internet as VPN (AES-256 encryption) covers site-to-site and site-to-HQ transmission, and the inbuilt firewall can be set to protect remote networks from unauthorized access.
Cost Saving – Connect broadband connection like 4G LTE to cost-effectively build a secure WAN without compromising quality.