Ensuring Network Connectivity of Large Enterprises
As an IT Manager in a large enterprise, where employees work locally or from anywhere in the world, applications like VPN, videoconferencing, and VoIP play an important role for communication. Besides, it's very likely that data is the critical factor for the business success. To reduce the downtime caused by Internet disruption, enterprises are now applying extra WAN links as a backup solution. Deploying multiple WAN links generates some other issues although it allows business to be able to have a backup plan in case the primary MPLS failed. In addition, all WAN links need to be utilized efficiently through proper management because the additional WAN links stay idle means a waste.

Apart from corporate network, branch networks also face a number of critical challenges in this rapidly changing business environment. As the need of branch expansion grows, business might find that there is no wired Internet connections available where opportunities are found. Some of the branch locations might have cable available, some might have DSL, and some might have no wired broadband connection at all. Pricing would have varied from location to location depending on availability and provider. New technologies such as cloud applications, 5G, and IoT changes are driving a transformation at the branch network. Each technology would have required different hardware and connection protocols, all of which would have increased CapEx and OpEx. As traditional WAN technology are complex and lack of agility to follow the trend, following challenges are faced by enterprises:
>  Challenges
Private WANs often used technology which required special proprietary hardware. However, enterprises today are demanding more flexible, open, and cloud-based WAN technologies, rather than installing proprietary or specialized WAN technology that often involves expensive, fixed circuits, or proprietary hardware.

Depending on a single WAN path or carrier has become a liability that enterprises should avoid when deploying and upgrading their WAN.

Some enterprises might apply other forms of WAN connections like broadband for backup purposes, which mostly stays idle and literally wastes the resources. Besides, a failover also meant all the current sessions would be lost and typically the failover process and time frame was not ideal.

As enterprises move towards cloud-based services, traditional WANs based on conventional routers are not addressing the performance need for cloud applications. The reason being is that they typically require backhauling all traffic, including cloud and general web traffic, from branch offices to a central hub. Moreover, some enterprises have the mechanism of advanced security inspection deployed at the central hub. These things aforementioned will delay cloud applications, resulting in a poor user experience and lower productivity.
Introducing a Q-Balancer solution to large enterprises means that employees, customers, and suppliers can all be benefited from fast and reliable WAN access. Once Q-Balancer is in place, it immediately increases WAN performance and reliability, improves user experience, and provides WAN scalability when business grow.
>  Solutions
Unbreakable Network Connectivity – Q-Balancer ensures Internet connectivity with its capability of seamless carrier failover. Adding low-cost broadband connections to branch networks increases WAN resiliency and bandwidth capacity for site-to-site and cloud-based applications. The solution enables business to harness all available WAN links for greater connectivity.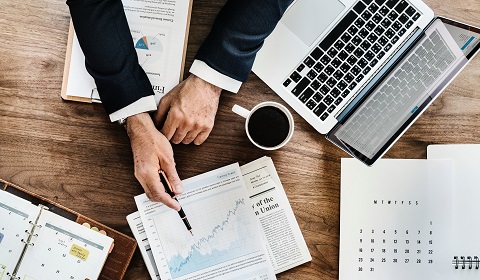 Assured Application Performance – As more applications being moved to the cloud, the access from branch networks to the public cloud can then be directed directly to broadband connections rather than MPLS networks. Therefore, cloud applications become more responsive.
Cost Saving – Once Q-Balancer is in place, limited bandwidth of MPLS can even be replaced by adding low-cost broadband connections. This brings you a substantial saving without compromising the quality.
Security – Q-Balancer delivers advanced security as a layer of protection to branch networks, while protecting business continuity against WAN outages. Through proper configuration for its inbuilt security mechanisms, Q-Balancer can be a primary firewall, or simply work nicely with the security solution that is already in place beforehand.