With offices spread all over separate locations, multi-location enterprises commonly choose MPLS network to connect all their offices. Therefore, their staffs can work, communicate, and share information easily, instantaneously, and effectively.

MPLS VPN
Challenges to MPLS:
>  MPLS is not addressing performance challenges for cloud applications
> Single point of failure
> MPLS service is costly
> Limited bandwidth
> Long lead time
> Available in selected areas only
Organizations are increasingly taking on a hybrid WAN approach, where broadband networks are used in addition to MPLS network(s). This helps in increasing bandwidth capacity and network availability, lowering total WAN cost, and improving application performance with direct access to cloud services.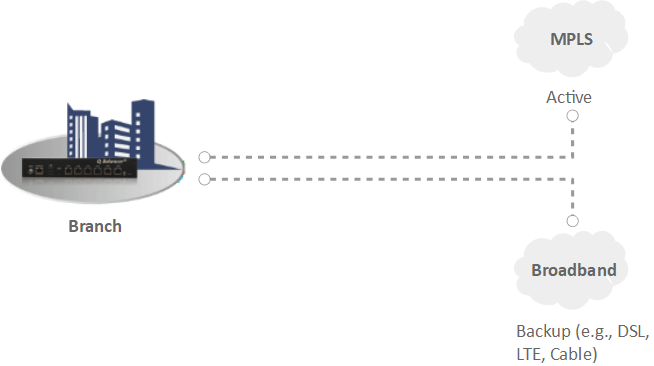 Hybrid WAN
Organizations That Implement a Hybrid WAN Network Still Face the Following Challenges:
> Inefficient bandwidth utilization 
> Unpredictable application performance
> Manual and difficult configuration of remote resources on site
> Security risks
Solution: Optimizing a Hybrid WAN Network
> Virtualize types of WAN transports into a single connection
> Intelligently steer critical applications in real time
> Load balance traffic across multiple WANs based on business policies
> Simplify branch deployments, minimizing configuration effort to add new sites
> Secure internet access with inbuilt stateful firewall and application transmission through encrypted tunnels
Optimizing Hybrid WAN Network
Benefits and Business Outcomes with Optimizing Hybrid WAN Network:
>  Faster delivery for business-critical applications
>  Optimizing utilization of WAN capacity
>  Add resiliency to the WAN
>  High flexibility and scalability to avoid overprovision
>  Branch multi-cloud connectivity
>  Uncompromised data security