Delivering A Pleasant Stay to Hotel Guest
A successful hospitality business requires comfortable beds, luxury facilities, and quality services; in addition, information technology is also an element to deliver pleasant stay to the guests. General or web or entertainment-related traffic usually consume a good amount of bandwidth resources and sometimes cause congestion on the Internet connections. Plus, things like video conferencing, VoIP, data connectivity, and IPTV are some other applications that all guests will use.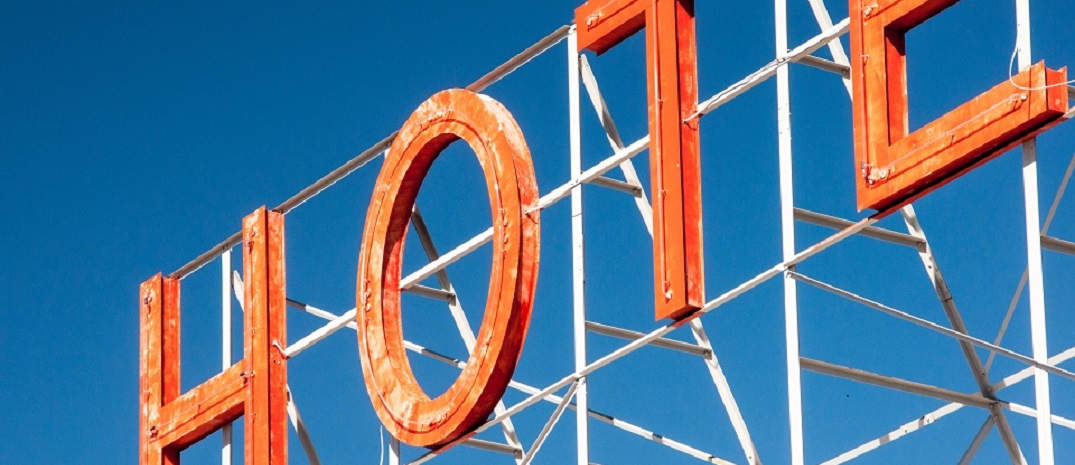 Interestingly, a good connectivity to the Internet could be ranked even more important than the luxury spa, especially for business travelers. They want not just normal Wi-Fi access but reliable and super fast Internet access to their applications and resources back at corporate network, on data center or in the cloud. Cloud-based applications like Microsoft Office 365, Google collaboration tools, Dropbox, Salesforce are a few of the applications that need to be allocated with enough bandwidth for business travelers. Last but not least, all public and private cloud-based traffic for hotel staff and application servers will also need to run smoothly, while they are trying to meet the need for their guests. If a hospitality provider does not have the networking infrastructure meeting the requirements aforementioned, they risk losing guests and considerable revenue.
>  Challenges
Increasing numbers of devices for guests, associates, and application servers

Secure Internet connectivity for increasing use of cloud applications

Reliable access for business applications like POS and online payment transactions

High-performing Internet access and quality-of-service for real-time applications

Growing business expansion 
Q-Balancer is designed to effectively meet the challenges mentioned above. The solution significantly reduces and/or eliminates network related emergency issues, some of which could be service provider related issues. The hardware appliance can be connected with types of Internet connections to ensure hospitality providers that not only can keep on taking payments during an Internet outage but the levels of Internet service for their guests will not suffer.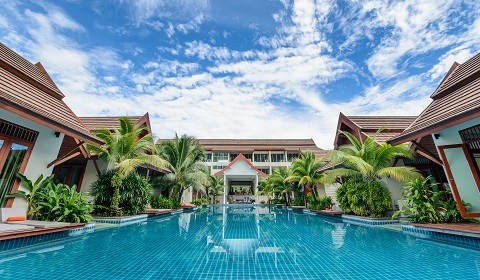 Through the deployment of Q-Balancer as a hybrid WAN load balancing solution at the hospitality providers, WAN upgrade can be done by leveraging the existing WAN connections without overhauling the existing network infrastructure. Increased bandwidth and optimized delivery for critical applications can be achieved at the same time through its comprehensive load balancing ability. The solution helps hospitality providers offer a greater user experience to their guests, especially the business travelers, and offer reliable connectivity for business applications.
>  Benefits and Business Outcomes
Increased Reliability – Provide Internet resiliency for the guests and applications of hospitality providers with the ability of automatic failover.
More Bandwidth – Any combination of WAN transports can be applied, giving hospitality locations the flexibility to upgrade the bandwidth.
Optimized Delivery – Cloud-based applications from all locations will be locally directed to public cloud rather than sent through the data centers, while critical or real-time applications are still taking the path of MPLS networks.
Cost Saving – Adopt broadband connections like ADSL or 4G LTE to cost-effectively build a secure WAN without compromising quality.
Time Saving – Manage and monitor enterprise-wide network from a central location, providing deep visibility and control over what is happening at all locations without having to send IT staff on site. Automatic devices provisioning and configuration significantly reduce time and money for installation.
Data Security – Steer critical traffic such as payment transactions to the data center all the way through MPLS connection according to policies. Additional security layer like the inbuilt firewall that can be set to protect remote networks from unauthorized access.