Never Turn Your Customers away with Network Issues
For company in retail industry, relying on a single service provider with the required SLAs (Service Level Agreements) and QoS (Quality of Service) to cover all store locations is pretty difficult due to its widely geographical distribution. What would happen if a retail store's wired Internet connection fails during peak business hours and you don't have backup line? It is not difficult to imagine that there would be lots of revenue lost to downtime each minute, not to mention brand reputation.
PoS (point of sale) systems can be as simple as the equivalent of an electronic cash register, used to make and record a sale in retail industry. However PoS systems can also be linked into back-office stock control and ordering. As a result, connectivity for a store is now critical and a single circuit of Internet is no longer a sensible way to backhaul your PoS systems.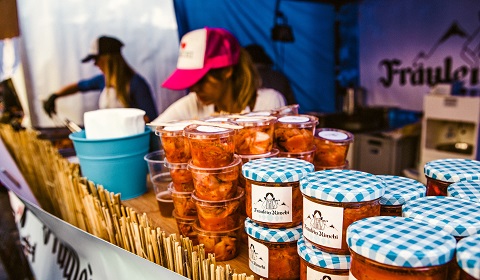 Q-Balancer is designed to address and effectively solve all of these issues. Through deployment of Q-Balancer, IT department can get Internet access at new stores up and running instantly. A Q-Balancer appliance can be connected with multiple types of links to ensure that not only can your stores keep on taking payments during an Internet line outage but the levels of customer service will not suffer. With the centralized management and monitoring of the devices at stores, the time to bring a location connected is quicker than ever before.
Q-Balancer significantly reduces or eliminates network related emergency support tickets, as even in cases of service provider related problems. The network at stores are now intelligent enough to detect network problems in real-time and automatically adjust with Q-Balancer's inbuilt algorithms to steer application traffic away and around those problems, making Q-Balancer an ideal solution for retail industry.
>  Prevention from Costly Disruptions
The Q-Balancer will be continuously monitoring link status for its WAN connections from multiple providers, and automatically switching to healthy connections in the event of link failure. This protects your business from costly Interruptions, and continues serving customers and generating revenue, even during a primary access outage.
>  Increased Bandwidth
Our XBond technology aggregates multiple broadband lines into a high-speed WAN. This makes the aggregated broadband lines into a virtual leased line, which delivers sufficient bandwidth to run in-store applications and Internet of Things devices.
>  Simplified and Instant Deployment
Q-Balancer simplifies WAN installation for pop-up shops and remote stores, and eliminates the geographical limit, in which the availability for wired Internet lines is very little or even not there. Its multi-WAN connectivity provides advantages to retail industry as they can increase bandwidth by simply adding low-cost wireless broadband lines to the Q-Balancer without wasting time for line deployment. WAN resiliency can also be increased as they can choose Internet service from multiple providers rather than single provider.
>  Cost Saving
Its ability to aggregate multiple inexpensive Internet connections really helps retail industry to build a secure and high-speed WAN, which increases IT efficiency and reduces costs. Once Q-Balancer is in place, expensive Internet lines can be soon replaced or idle by adding low-cost 4G LTE or broadband lines. This brings retail industry a substantial cost saving without compromising the quality.
>  Data Security
VPN are built where and when needed, and it covers store-to-store and store-to-DC once the solution is deployed. Then, data will be securely delivered between stores and data center over the internet.
>  Centralized Management
Manage and monitor real-time status and health for site-to-HQ and branch-to-branch traffic from the single console.