The product training was held at Infralink Distribution, one of the Malaysia's leading providers on Information Security Solutions, on December 14, 2018.
The event provided the sales team with the updated information on the next generation Q-Balancer's features. Meanwhile, in the event, we introduced that how Q-Balancer SD-WAN can help enterprises reduce costs, increase network agility, and improve reliability in large part by leveraging affordable, Internet services.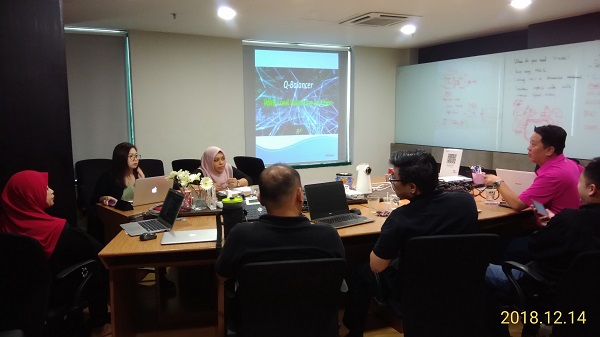 About Q-Balancer
Q-Balancer Company is dedicated to developing the highly innovative Multi-WAN and Hybrid-WAN solutions. Since inception we aim to build a WAN solution for enterprises that is able to deliver higher WAN reliability at lower cost. Through cooperation with partners, Q-Balancer is successfully deployed across thousands of sites in over 30 countries.