The events were respectively held in Manila and Cebu on November 22nd and 23rd, 2016.
The event was big success! It provided the engineers from channel partners with access to Q-Balancer product knowledge and features, which are designed to meet the challenges in growing business networks. Hands-on training was also covered in the event, where engineers had the opportunity to try out the most functions themselves through the assistance from the trainers.
The event presents an ideal setting for channel partners to take away valuable knowledge and experience from their peers by exchanging ideas, the lectures, and the hands-on experiences.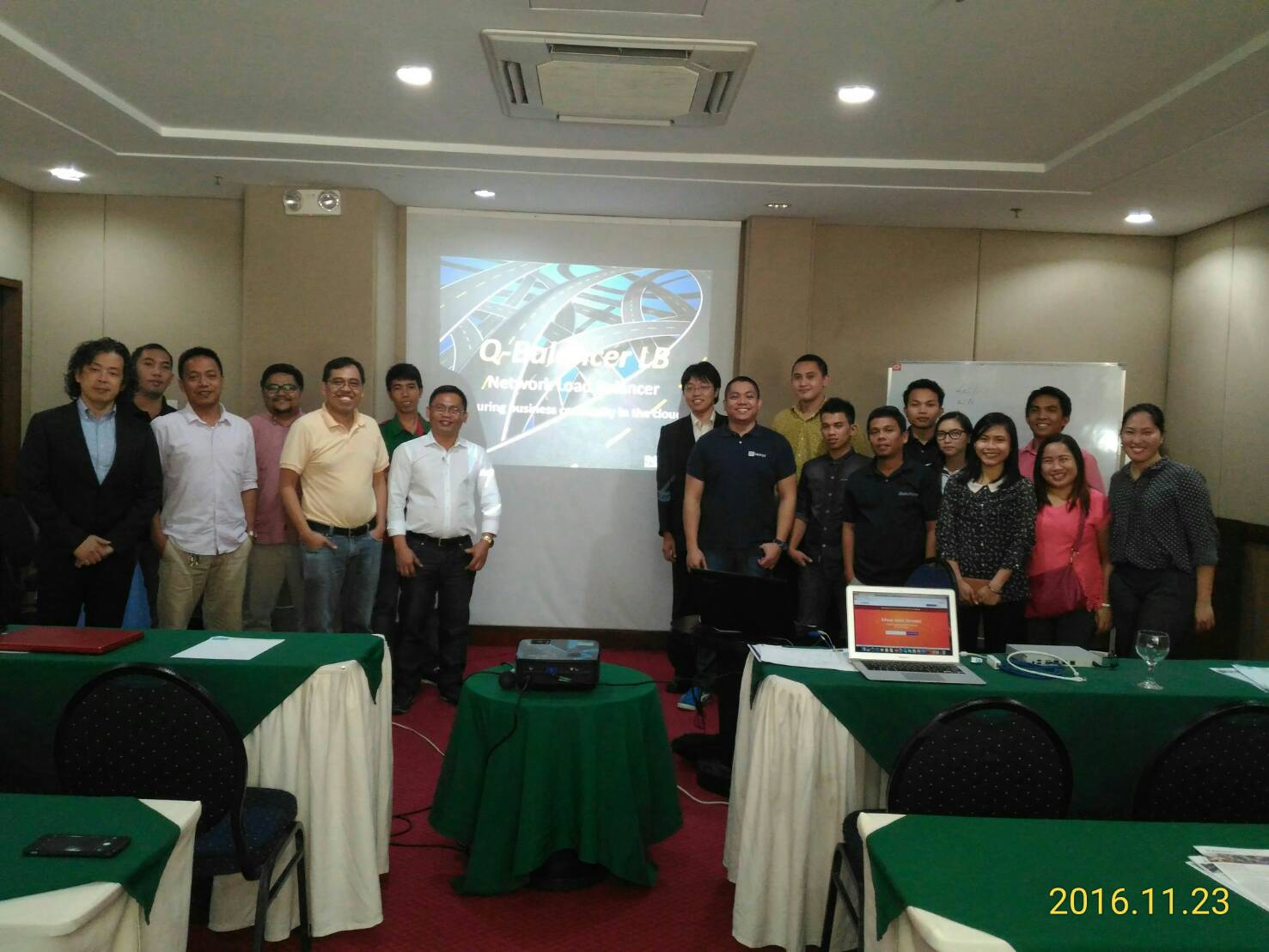 About IT Depot Inc 
IT Depot Inc is a distribution organization for Network Security and infrastructure, was established in 2014 by a group of experienced IT industry veterans. As a Value Added Distributor, its areas of focus are Network and Data Security, Network infrastructure, and Performance Management and Optimization.
IT Depot Inc.'s value driven focus is to provide its channel partners with world class solutions and professional services. It constantly aligns its business practice alongside with channel partners to deliver a turnkey solution to the enterprise customer.
About Q-Balancer
Q-Balancer Co., Ltd. is a leading supplier of Network Load Balancer with a proven track record of delivering high performance and highly reliable network solutions. Since inception, Q-Balancer's vision has been to create specialized and high-performance network solutions that provide our customers with the power to maximize their value.